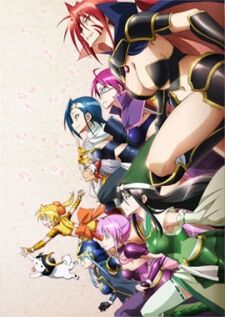 Welcome to the
Battle Girls: Time Paradox Wiki
 
also known as

Sengoku Otome: Momoiro Paradox
(戦国乙女~桃色パラドックス~,
Sengoku Otome ~Momoiro Paradokkusu~)
If you came here just by searching for something like "Battle Girls Wiki" and this isn't quite what you're looking for, we hope you'll stick around and see what we have to offer. If not, the Other Links section below may have what you intended.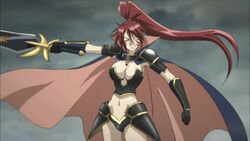 Modern-day middle school girl Hideyoshi is mysteriously hurled into a world resembling the warring states period of Japanese history, only this time it's inhabited only by women. This world's Oda Nobunaga is gathering the legendary Crimson Armor so she can rule the world, and for some reason needs Hideyoshi's help to do it.
She has to find out where she is and try to fit in when she kinda find out she is not in Kansas anymore.
Vintage:
2011-04-04
Opening Theme:
"Kagerou" (陽炎〜kagerou〜) by Tenka Tori Tai
Ending Theme:
"Ashita e (あしたへ)" by Rina Hidaka (ep 13)
"Atsuki Ya no Gotoku (熱き矢の如く)" by Tenka Tori Tai
"Atsuki Ya no Gotoku ~Shinjuu Otome Version~ (心中乙女バージョン)" by Eri Kitamura (ep 9)

---
---
WHERE THE GAME AND ANIME CAME FROM.
There maybe many thing in here that would be spoiler.

---
---
Anime Castles
---
Real Castles
---
---
---
Ref: Some info from Anime News Network
Other Links