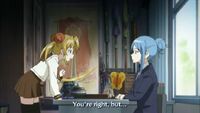 Date Masamune is
Hideyoshi
's teacher in school. She also has a thing like an iPhone with that and a spell can transport her back to past.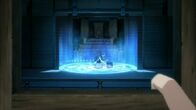 But pass is a alternate Feudal Japan made up on women are the main characters. She seem to collection of old weapon from the pass and display them in her room at the school.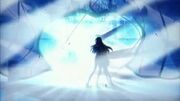 When doing a spell in a shrine in a out of the way park to go back to the pass. She hear a noise behind her and Hideyoshi falls through the double doors behind her. She catches her just the transport spell start and transport them both to the alternate Feudal Japan. When she gets there Masamune and Hideyoshi seem to be in different location. Hideyoshi doesn't recognize the teacher because of the patch on one eye the battle outfit she wears.
Later she uses her iPhone transporter to take them both back to the present.
Note: It looks like it is open to take Hideyoshi back again with iPhone transporter to do another series.
H 162cm
Community content is available under
CC-BY-SA
unless otherwise noted.